Lok Sangram 2014- Get ready to compete with all new characters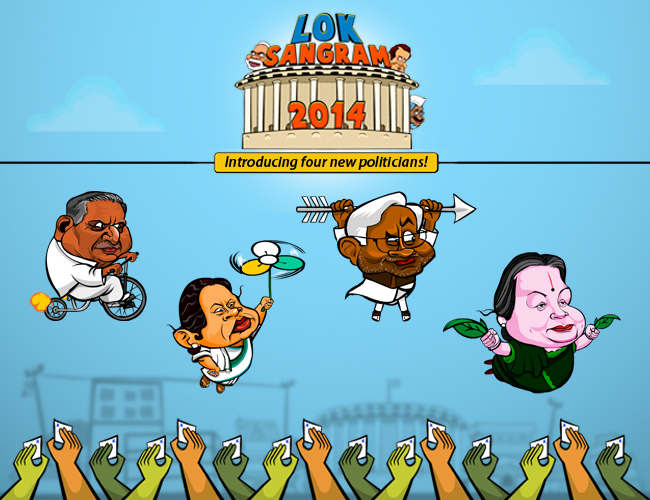 Get ready to experience the biggest election drama as we unveil new playable characters in Lok Sangram 2014. The election fever just got hotter with inclusion of four new wacky cartoon caricatures of your favorite politicians in the game. Select your favored candidate as the nominee for the most important chair of India and wage war with your friends to decide who should be the next PM on the leaderboards.
We have added funny avatars of Mulayam Singh Yadav, Mamata Banerjee, Jayalalithaa and Nitish Kumar to an already whimsical entourage of big political big guns such as NaMo, Raga and the common man's leader –Kejriwal. Tap your way to fly your favorite leader to become the reigning ruler of the masses!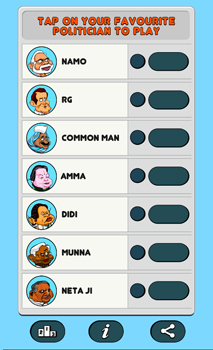 All new characters is a free update to existing Android downloads. If you have not downloaded this biggest and grandest Sangram till now. If you have already been voting and battling, upgrade the game today.
For more news on the game, Follow us Twitter and Facebook or just simply visit our Blog section.
Let the race for the PM begin!
Happy Voting,
TeamAnax