Arabian Flight: Let the adventure ride begin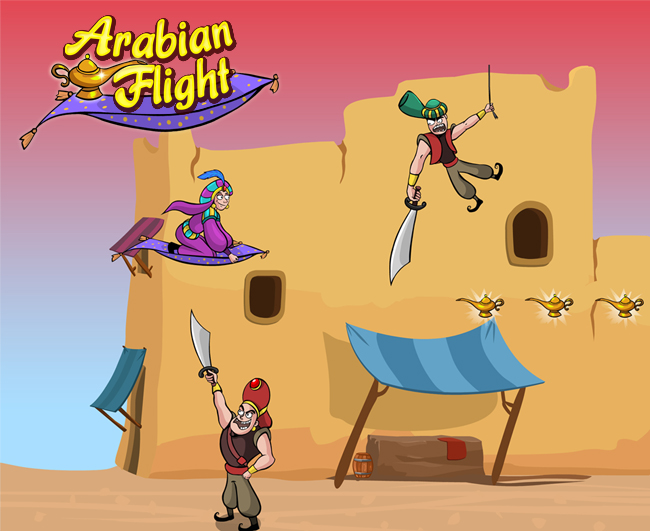 Get ready to embark on an exciting journey as you fly across sizzling deserts, magnificent age-old buildings and face desert thieves on your magic carpet.
Follow the journey of a nomadic Arabian boy as he faces threatening razor-sharp knives of the desert thieves. Tap swiftly to keep the magic carpet flying without colliding with the knives and falling off the magic carpet. Build with super easy Tap-to-Play controls, the game combines fluid controls with exciting gameplay.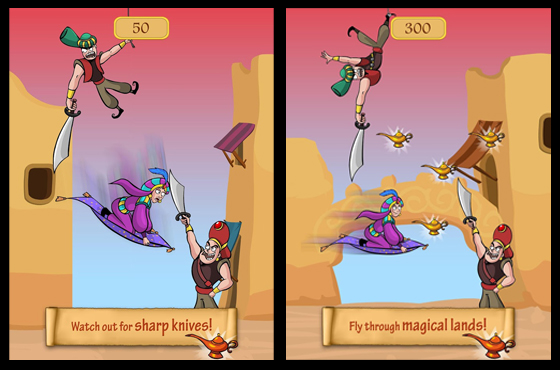 The beautiful and entrancing Arabian landscape is filled up with magical lamps for you to collect. More lamps you collect, more points you garner for yourself. The games test your reflexes and concentration as you go through this arduous journey to protect yourself from desert thieves and their nasty knives. It will take a combination of strategic planning and keen patience to mark your name on the Leaderboards.
The blend of tactically placed obstacles in the form of thieves who creep out at any point with their sharp knives and hard to reach lamps will make the task harder to contest.
You can download the game here for Android devices. The game is FREE to download. We will be coming up soon with an iOS version of the game. Keep following the Blog for more updates.
Happy Flying and Happy Tapping,
TeamAnax