AR is changing the way we visualise things and it's just awesome!
Augmented Reality does not only touch the gamers but it has covered almost all the industry. Your business needs an existence in the immersive technology. It is the future and If you do not make it now, you will be making it soon.
Augmented Reality Games & Apps Development
Augmented Reality is the another big move towards evolution in the immersive technology domain. It works with different dimensions along with the interactive 3D objects and environments.
Being a leading immersive technology company, we provide interactive and digitally manipulable information about the real world surrounding. We have made interactive and engaging Augmented Reality based games which have changed the gaming industry. Our solutions doesn't only change the entertainment industry but it also made a great revolutionary changes for the enterprises. Our AR based solutions have an unprecedented power over the industries, from finance & retail to travel & fashion and many more.
Our Experience in AR

Real Estate
View your house in 3D right on the table before the sample house is ready

Healthcare
Augmented Reality based application to study human organs in an interactive manner

Tour & Travel
Scan the landmark and explore choice of places and things to do around you while travelling

Telecom
AR based training application to learn the process of big machineries in more interactive way

Manufacturing
Bring digital form of cloth to the real world, make customizations, save the product and buy
Education
AR based learning application to make education more entertaining, engaging and interactive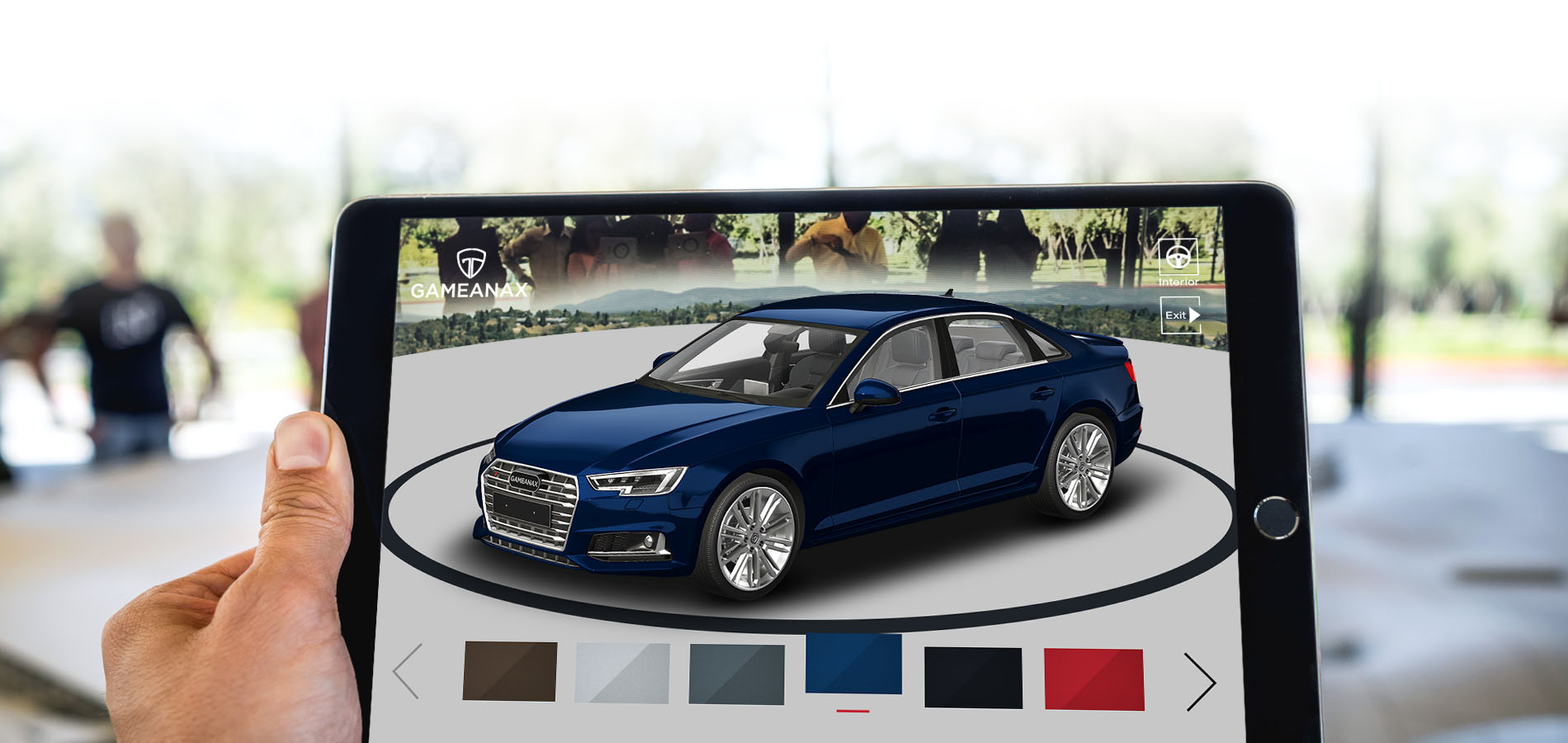 Our Core Technology for AR Development



Use the Augmented Reality to study Anatomy
Place 3D models in the real world from the screen
Scan Image and bring the body part in to the real world environment
Study muscles with information or virtual assistant
We have created an AR application to study anatomy in an interactive manner. When you use the camera of a device (iPhone, Android phone or iPad) to scan an organ, you will be able to see the digital form or 3D model in the real world environment.
This AR application doesn't only show you the organ in real world but it also has information along with the virtual assistant who answers and explains the body organ in detail.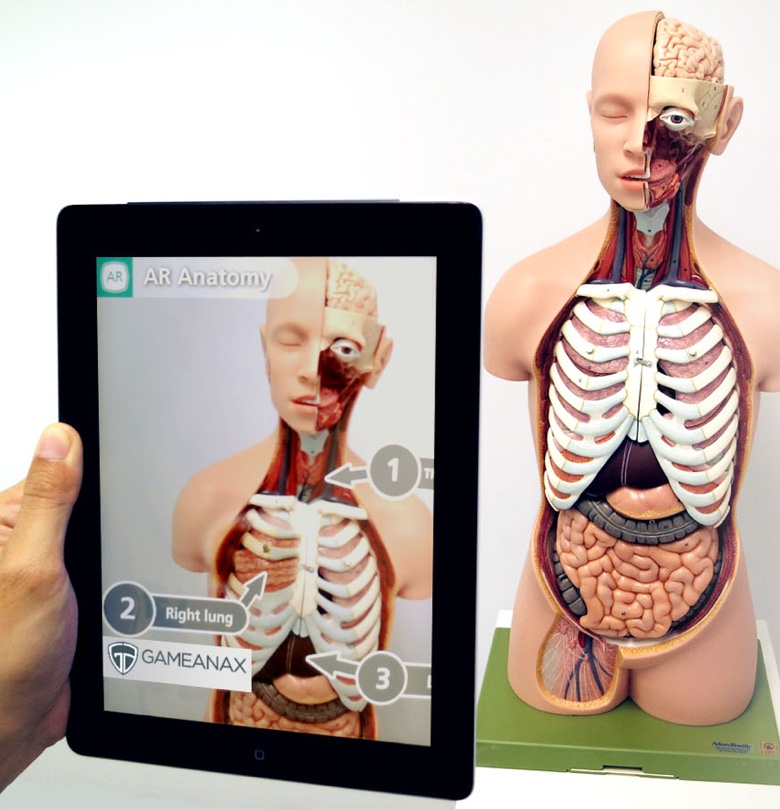 At GameAnax we have talented and versatile team of Unity 3D Developers, 2D and 3D Animators along with the texture artists who constantly keep up the pace with emerging AR technologies and provide the users with best and unmatchable AR experience.
Discover
Revelation & Device the idea
Brainstorming
Conceptualization
Scope Outlining
Define
Scope Definition
Game Design/Scope Document
Project Planning
Milestones
Design
Storyboarding
Wireframing
2D/3D Artwork
UI/UX Designing
Develop
Programming
2D/3D Assets optimization in Unity3D
Testing
Debug
Deliver
Deployment
Migration
Support
Review