Go Karts: Time to race for real


We have exciting news for our Go Karts fans. The racing game that took the world by thunder has been updated with a brand new feature. Now all you racing fans out there can compete in real cash tournaments as you zoom across the racing track. Pit your karting skills against other racers and get a chance to win some big bucks in the high-stakes tournaments.
We have got a wide range of tournaments to add to the adrenaline rushing format. Grab the opportunity to race from the many exciting tournaments that are available to play. It's time to show your racing skills and race for your money's worth.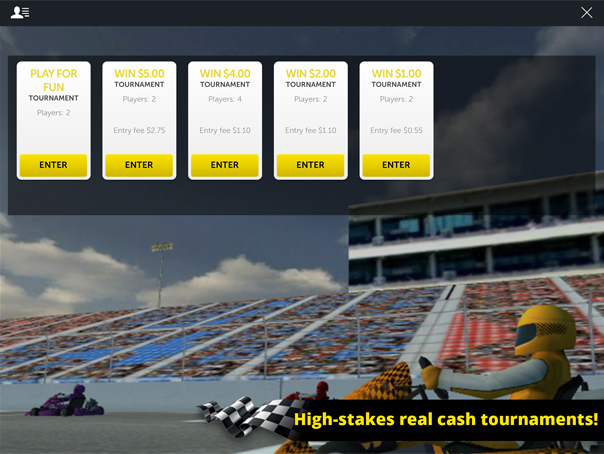 You can participate in the tournament by paying a small entry fee. Bet races with your friends and get an exciting chance to not only mark your name on raging scoreboards, but also earn some real cash prizes on the side. Cash Play tournaments are now unlocked on the Australian Track.
All new cash tournaments is a free update to existing iOS downloads. If you have not downloaded this ultimate 3D kart racing game till now, you can download the game here for iTunes and Android. If you have already been racing, upgrade the game today.
Racing cannot get any more real than this!!!
Happy Racing,
TeamAnax