Five-year-old gets credited as the security researcher at Microsoft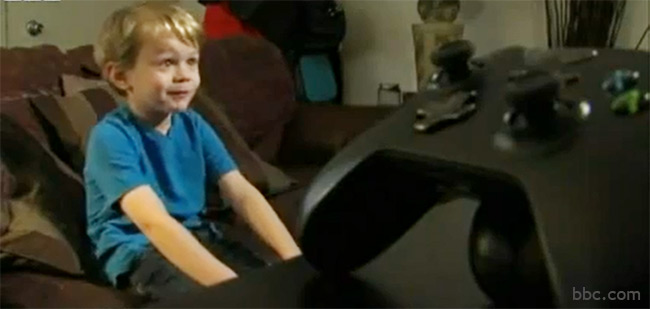 Kristoffer Von Hasse, a five-year-old boy who lives in San Diego and a great fan of video games has cracked into the security of Xbox- Video console from Microsoft.
He figured out how to log into his dad's Xbox account without even possessing the correct password.
Here's how he hacked the hi-fi security of Xbox: after typing the incorrect password for the first time, the console brought up a second password verification screen. He discovered that by simply entering a series of space characters in the screen he can easily bypass the stringent security system and can access his dad's Xbox account.
When asked how he felt after discovering loads of video games that he was not supposed to play, he gave a jubilant 'was like yea' like any other five-year-old child. He also added that he was scared that if his father reported the error to Microsoft, somebody would steal his Xbox.
Kristoffer's father who not surprisingly works in computer security thought that something was definitely wrong when he found his son playing games that he should not be playing on the family Xbox. He was fascinated how his kid had single-handedly worked out the startling hack. Of course, his father instantly notified Microsoft and the officials took immediate action to restore the security of Xbox.
Microsoft released a statement stating, "We're always listening to our customers and thank them for bringing issues to our attention. Officials also added, "We take security seriously at Xbox and fixed the issue as soon as we learned about it."
Kristoffer's name now appears as a Security Researcher on Microsoft's website, probably the youngest person to receive such an acknowledgment.
Over and above, folks at Xbox also gifted him four free games, $50, and a year-long subscription to Xbox Live.