Go Karts VR- Don't let your adrenalin rests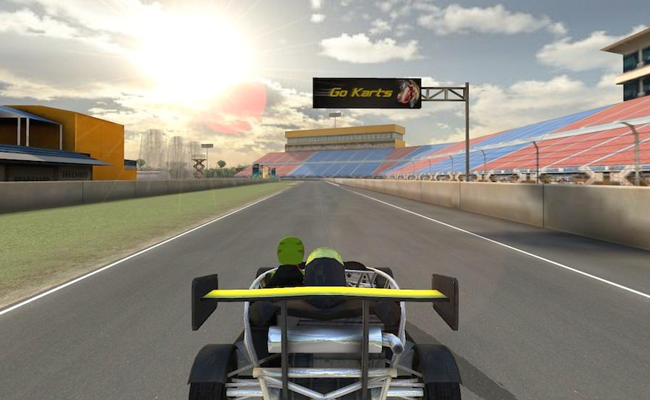 Overjoyed with the overwhelming response from gamers' community worldwide for Go Karts racing game, we, gladly present before you its VR version. As we promised when gamers' love for our fantastic racing game 'Go Karts' put it on the top 50 games' list in the App Store, we come forward with the Virtual Reality version of it!
Speed racing gets the new dimension
We have made life-like kart's ways and taken care of just everything in 'Go Kart' to offer the real and thrilling experience to our promising and powerful racers like you! Now we bring its latest version that runs on smart devices that support Gyroscope. The game works perfectly with virtual reality glasses like Google Cardboard or same types of other glasses and makes you more thrilled and excited.
Everything becomes live in front of you, and you feel as if you're one of the racers! There, race begins with a new dimension.
Mind it, the race is not for the faint-hearted
Fast pacing, life-like race increases the flow of adrenaline in you. Speed racing tests you as you go longer way on realistic tracks. Stunning graphics and top speed are enjoyable for brave hearted folks. Rush toward the final destination and beat other racers with difference of miles!
Don't wait, rush to download and start racing
Just download the game Go Kart VR from Google Play or App Store and enjoy the racing like never before!
You can download the game here for Android devices. The game is free-to-download. For more news on the game, just simply visit our Blog section.
Keep On Racing,
Team GameAnax