Go Karts outstanding success story on iTunes!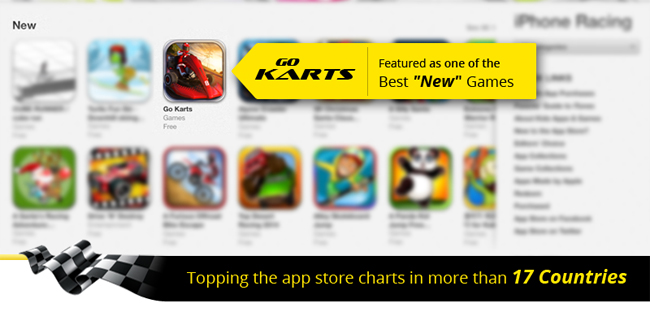 Go Karts has stamped its authority on iTunes with a booming success from the very first day of its launch. The game succeeded in achieving the 81st rank on iTunes as soon as it was launched on the app store. From that point onwards, there was no looking back for the game, which went on to add many landmarks and milestones to its credit.
Each day the game scaled new heights with a new ranking bestowed on it from its fans. It was a fast, spiraling journey for Go Karts, from being in the Top 100 racing games to speedily gaining higher ranks. Toppling all its previous records, it went on to receive #42 rank on iTunes within a week of its launch.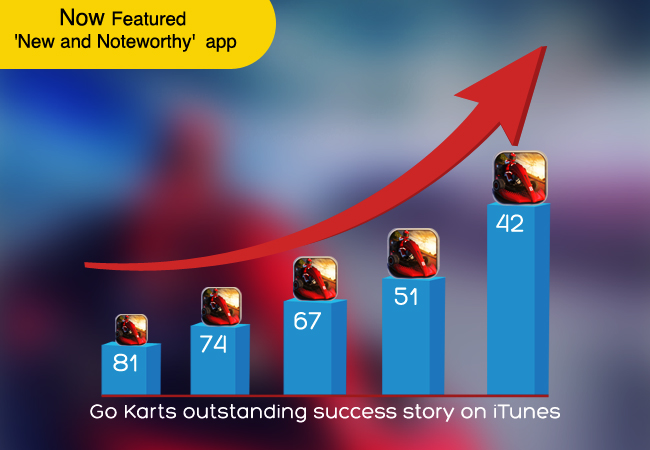 The most remarkable success arrived when Apple considered Go Karts as 'New and Noteworthy' app in more than 17 countries. This was a triumphant victory for the entire GameAnax team who had worked tremendously hard to create a perfect racer for our worldwide fans.
We can't wait to see what new successes the future holds for us.
Download Go Karts today, and be a part of this thrilling journey.
Happy Racing,
TeamAnax