Video games helped this survivor Fight cancer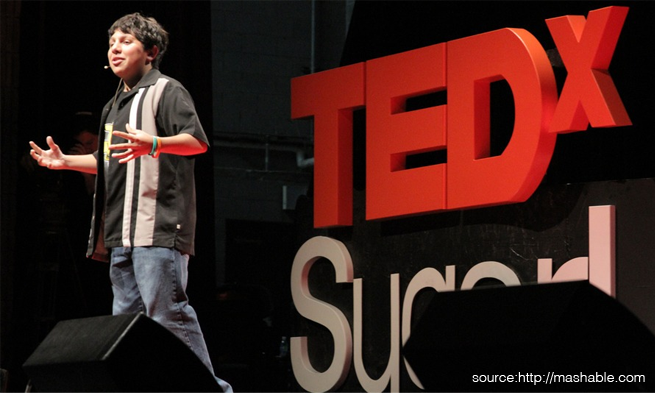 Steven Gonzalez, 12 years old, was at a Boy Scout camp when he first felt the symptoms of something atrocious hitting him. The doctors diagnosed him with a rare form of cancer called myeloid leukemia that causes frequent infections, pain and anemia. Doctors gave him a mere 2 percent chance of recouping from this ghastly disease.
He was immediately hospitalized and what followed was truly trying times for the whole family. Torn away his family, school and his friends Gonzalez found himself confined within the four walls of the hospital. Here, he found something which let him forget the cancer world; forget all the pain and agony of pins and needles inscribed in his body and provide him some stability amidst the chaos of his life. Video games came to his rescue; providing him a comfort zone, a world away from the harsh reality of cancer.
As he was immersed in the virtual world, the pain of the cancer became a distant memory. The pills became easier to take, the pain became bearable. Video games proved an escape from the harrowing time which included chemotherapy, double umbilical cord blood transplant, followed by long periods of isolation from any human contact.
Woozy from all the tubes hanging out of his body, he played Marvel: Ultimate Alliance with his father. And suddenly the grim tasks happening around him like setting up an IV and new stem cell-rich blood entering his veins became much easier.
As his months of facing isolation started, he grabbed the MacBook gifted by Make a Wish foundation and learned the nuances of making a video game. He self-mastered iMovie and Maya, and went on to create a game called PAC (Play against Cancer) where the main character kills the green Pac-man ghosts, which symbolizes the cancer cells.
He attributes video games as 'bridge back to normalcy' – a hobby which allowed him to gel with other friends and open a dialogue with other kids. He added, "Video games let me escape to another world where cancer is irrelevant, and pain is irrelevant'.
Steven Gonzalez successfully completed his therapy and at the end of the isolation period started living a normal life. The seed was planted in his mind, to bring the kids suffering from various diseases together through gaming.
Five years later, Gonzalez took the stage at TEDxSugarLand and revealed his mission. He wanted to tell the world about the healing power of video games and his non-profit organization 'The Survivor Games' to bring game developers, cancer patients, and everyone else on a single platform.
It's too early to tell how The Survivor games will help the cancer patients all around, but it will give a reason to many survivors to fight against this deadly disease.